PREMIUM TASMANIAN TASTE
---
We select only the best quality meats from the best breeds to create our smallgoods. We are able to
produce that premium Tasmanian taste thanks to the some of the purest water and
cleanest air in the world.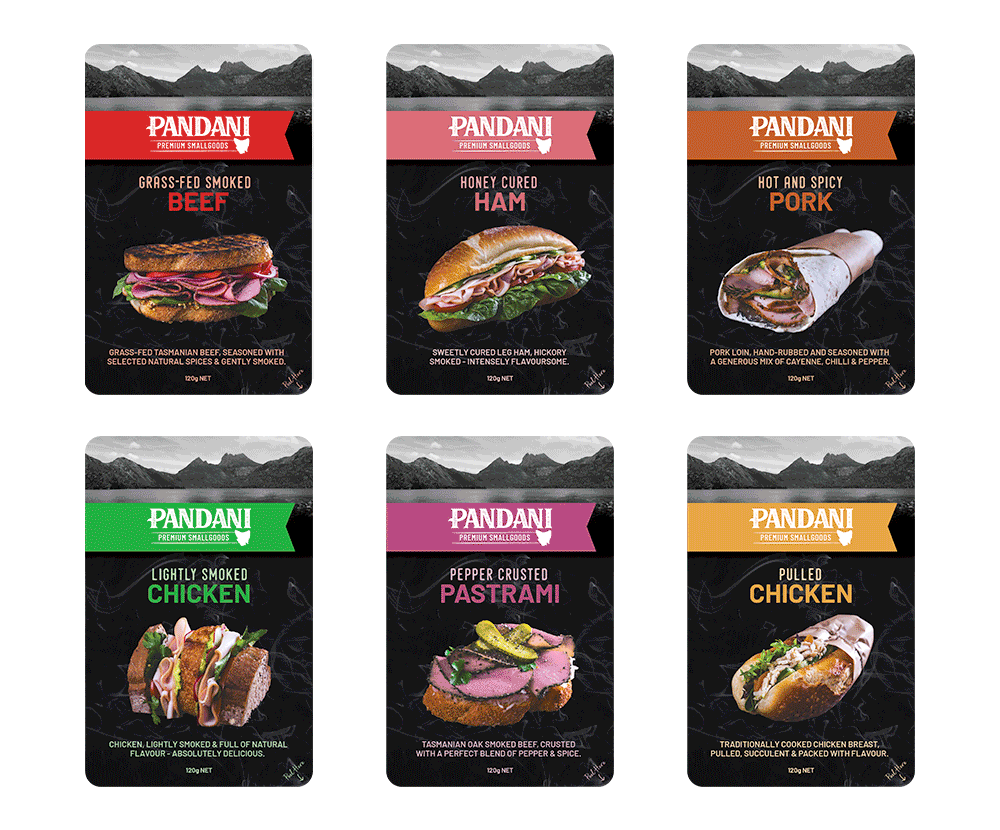 Our Freshly Cut/Pulled range of products have been created just for you!
---
Ideal for families of all sizes or those that entertain and are looking for premium, quality meat that tastes delicious!
Perfect for kids lunch boxes, sharing on a platter with friends or family, lunch or as an evening snack.
Pandani only uses the finest premium, quality meat and ingredients in all of our products. We prepare our meats, then lock the freshness into our ready to use packs.